The All-in-One Stroller
The CYBEX Gazelle S is the ideal first stroller that includes a removable shopping basket with an additional carrying capacity of 25 lbs.
Adapting to your family's changing needs, the Gazelle S can easily convert from a single to a double stroller without additional adapters.
Designed to support 20+ different configurations, the Gazelle S includes a near-flat reclining reversible seat and is compatible with our Gazelle S Cot and all CYBEX Infant car seats for use from birth (sold separately).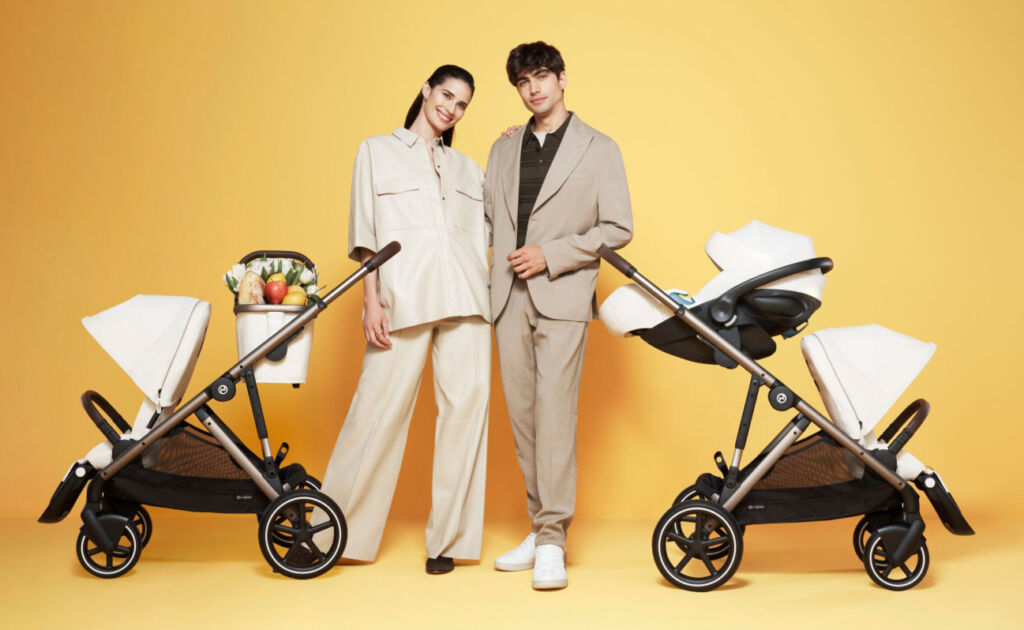 20+ Configurations
An All-in-One Modular System lets you attach practically endless combinations of Gazelle S seats, Gazelle S cots, and infant car seats (car seat, cot, and second seat sold separately).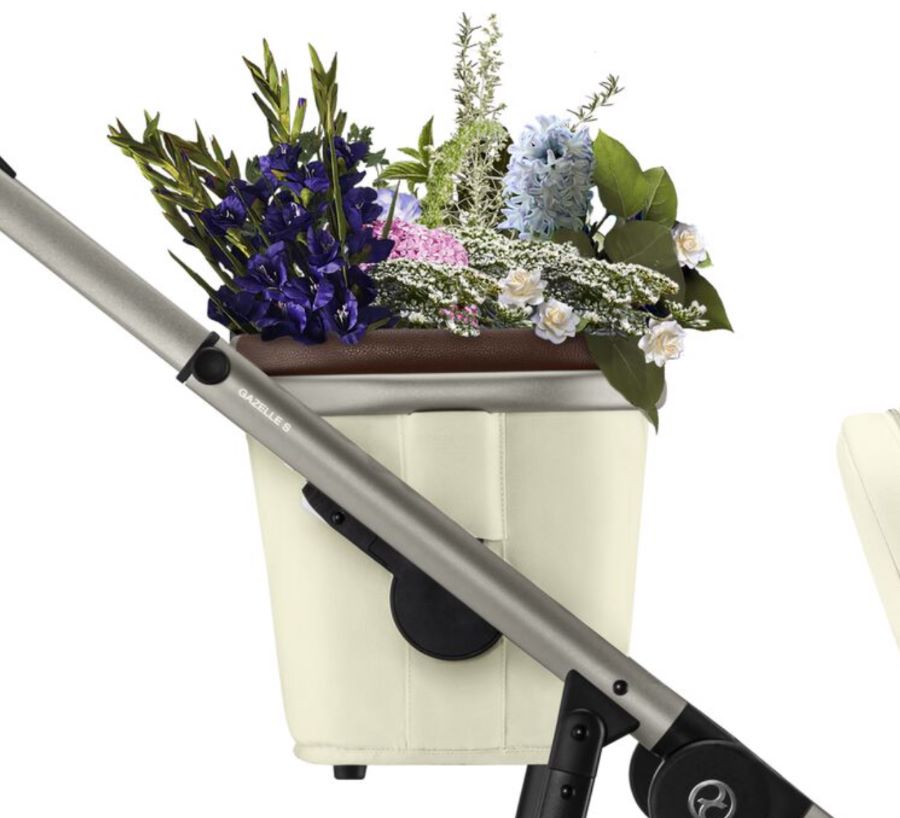 Removable Basket
A handy extra for shopping trips – a 25 lbs capacity shopper basket clips on and off the Gazelle S frame so you've always got your essentials to hand.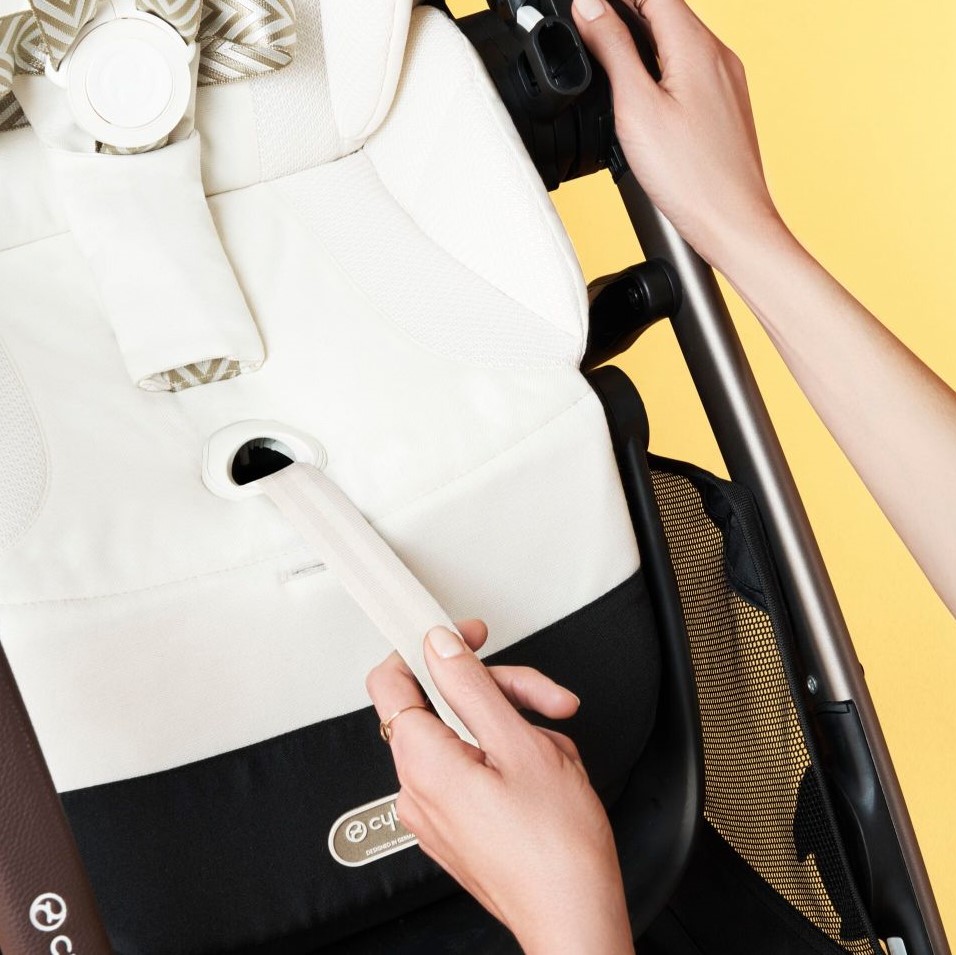 One-Pull Harness
The one-pull harness makes it a breeze to get children safe and comfortable onboard – extra handy if you're doing it twice.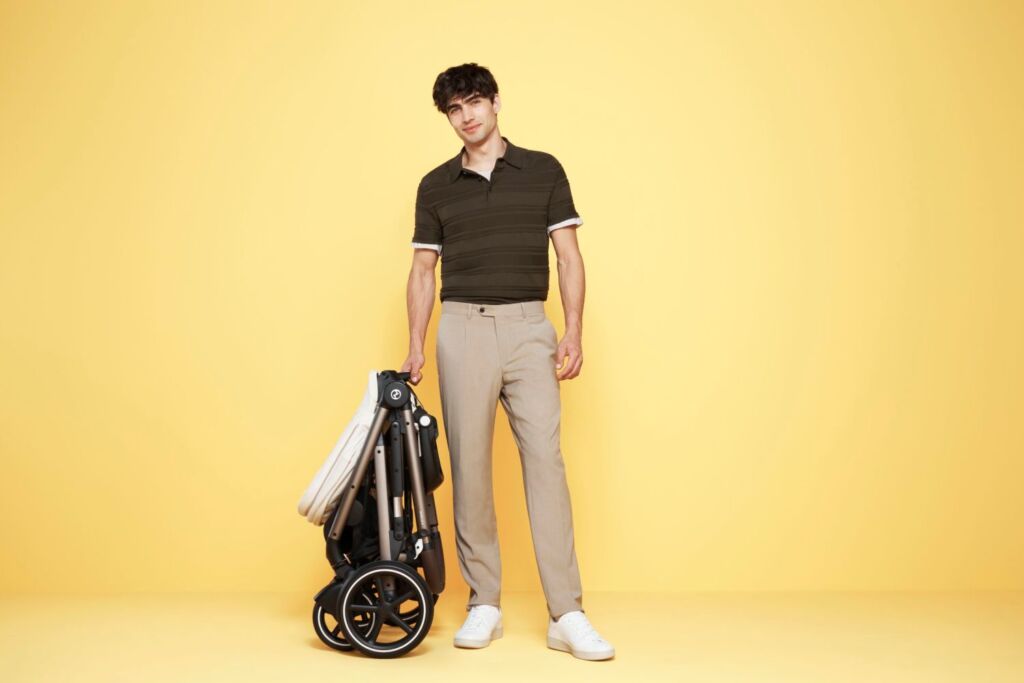 Compact Fold
Despite its size, the Gazelle S folds compact enough to fit in storage space at home or in the trunk of a car. It also folds seamlessly with two seat units attached to the frame.
Raddl Reviews
September 13, 2023
Kelly T

Raddl Verified

Recommended
Provides me peace of mind that my child is well protected
Product Appearance/Design
Love this stroller!!
I was so impressed with the quality of this stroller! The versatility is impressive and my favorite part is that the second seat is a full size seat (we had the Uppa baby vista before and the second seat was just too small). The basket is a great size for shopping (I fit all my groceries in it!) and the basket for shopping is a huge bonus! I also love that you can configure it in so many ways and it's silly but I was so happy the cup holder came with it (I had to buy separately with Uppa baby). If you're comparing similar strollers this is a more versatile stroller and you save a ton of money. I do wish it locked automatically when I closed it (I have to push the lock on myself which really only takes a second but my last stroller locked by itself.) it's small but it's really the only improvement I'd make. I hands down would recommend this! I received this product in exchange for my honest and true review through the Raddl Rewards Program
Product Specs
| | |
| --- | --- |
| Available Colors | Lava Grey, Moon Black, Ocean Blue, Seashell Beige, Sky Blue |
| Product Weight | 28.4 lbs (excludes shopping basket) |
| Product Dimensions | 32.9" L x 25.4" W x 12.2" H |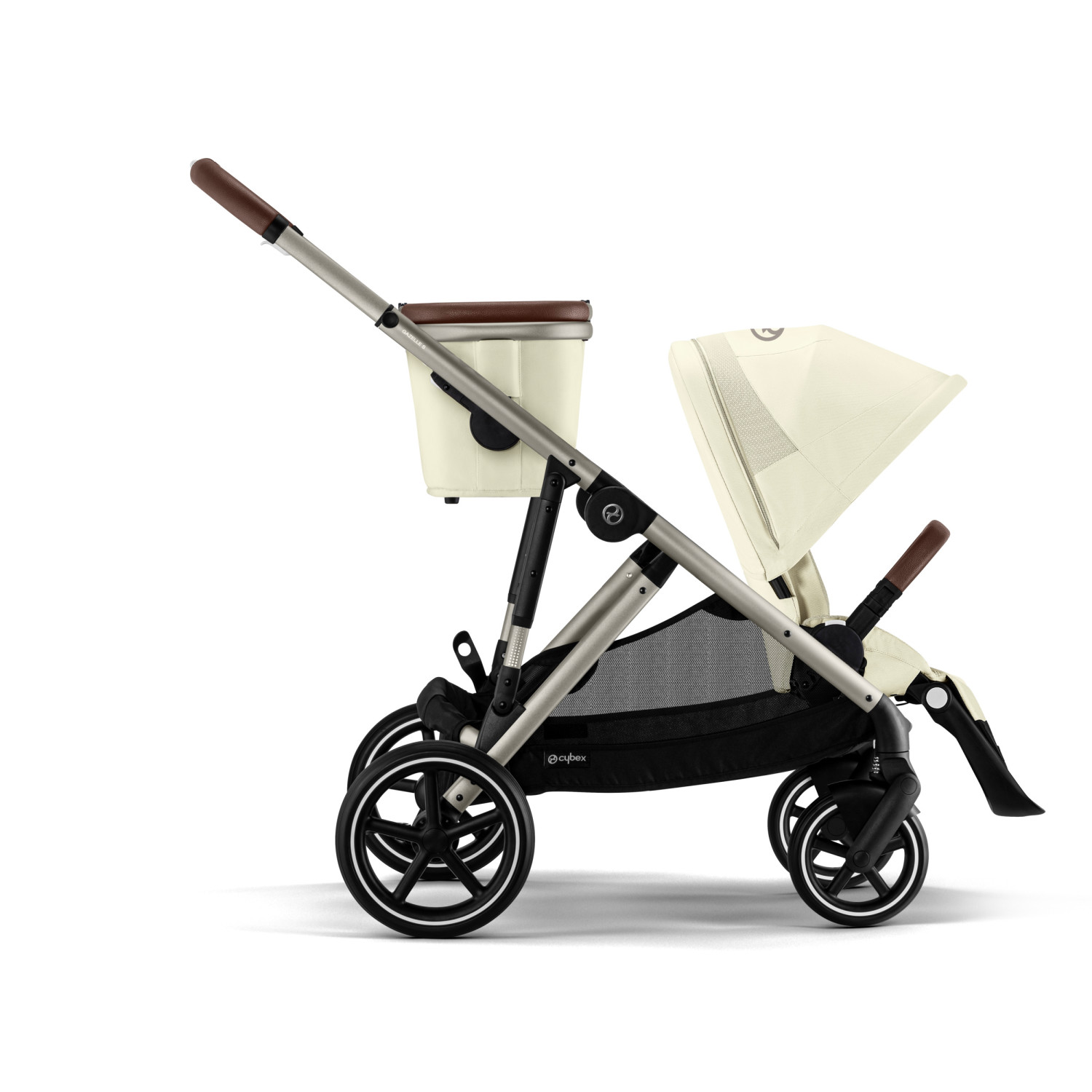 Additional Info
| | |
| --- | --- |
| Dimensions (unfolded) | 41.9" L x 25.4" W x 42.7" H |
| Child Weight (min) | Newborn (with carry cot or infant car seat, not included) |
| Child Weight (max) | 50 lbs |
| Handle Height (Lowest to Highest) | 39.4" - 43.3" |
| Included | stroller frame, 1 seat unit with bumper bar, shopping basket, rain cover, cup holder and car seat adapters. |
| Accessories (sold separately) | Gazelle S Second Seat, Gazelle S Cot, Gazelle S Kid Board, Snack Tray, Parasol, Summer Seat Liner. |
| Warranty | 2 Years |
| Use and Care | Machine wash fabrics separately in cold water, with mild detergent, on a delicate cycle. Hang dry. |